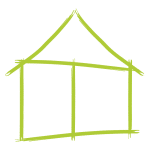 offers various opportunities and technical solutions for the construction of natural buildings using the biocomposite Bio Beton® of hemp and lime, with the most innovative construction systems and mechanical systems.
In this way, we are able to provide solutions aimed at achieving a high quality standard for a healthy and comfortable building by satisfying the requirements of naturalness and healthiness of the living spaces.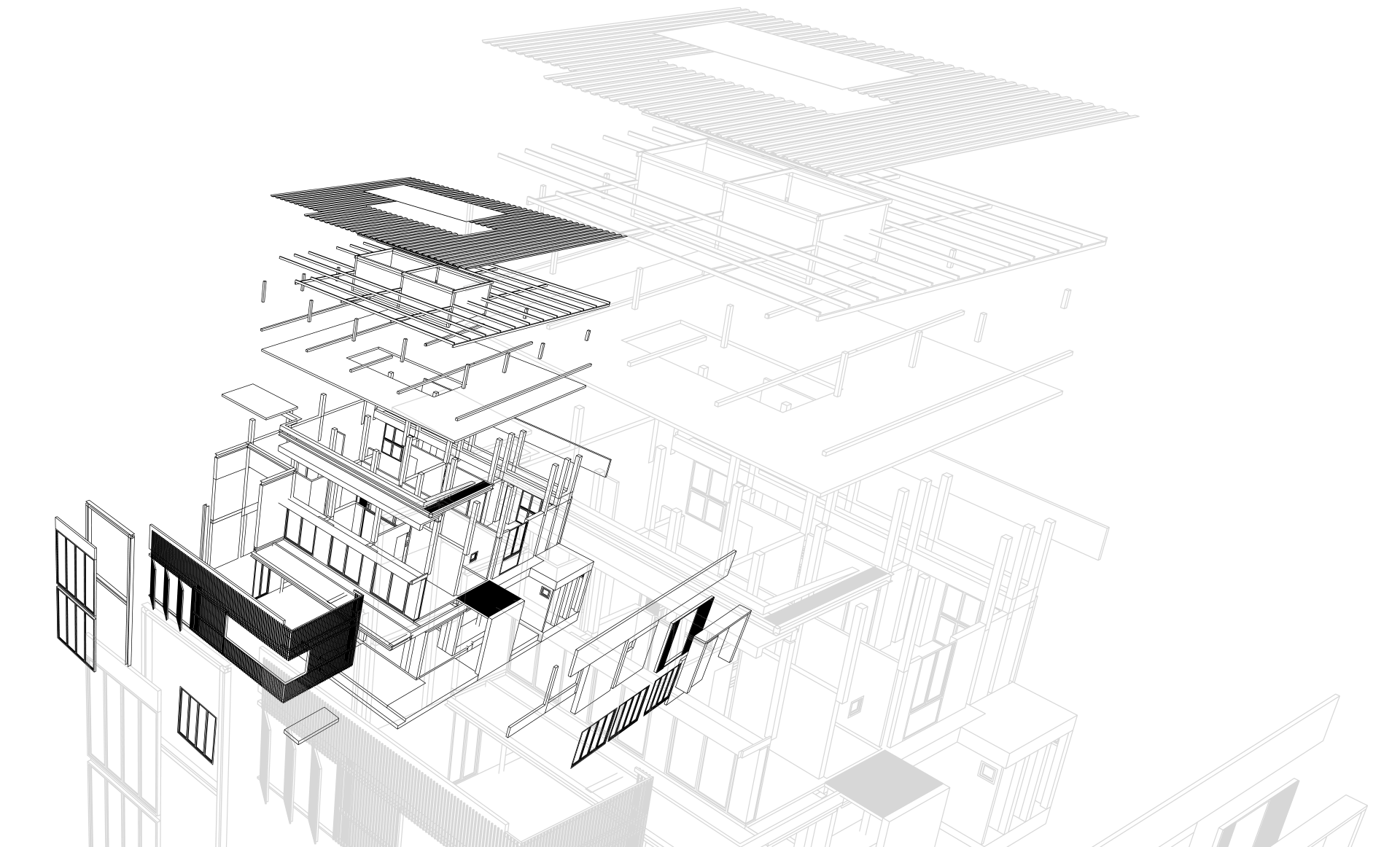 Construction Solutions Catalogue by SENINI
Tecnocanapa offers different solutions for walls and roofs using Bio Beton® and Blocco Ambiente®, a patented natural biocomposite of hemp, dolomitic lime and probiotics without any addition of hydraulic elements or additives. All solutions make it possible to obtain a completely natural, breathable and durable building "skin".
Wall Solutions
Blocco Ambiente® and Bio Beton® 200 Jet
Gypsum Fibreboard and Bio Beton® 200 Jet
Clay Block and Bio Beton® 200 Jet
Blocco Ambiente® and filling of Bio Beton® 200 Pronto
Solution for the roof:
Breathable roof, highly insulated: Wooden decking, cast of Bio Beton® 200 Pronto (0,053 W /m2K) 30cm, air venting channel and roof covering.
As an alternative to the traditional lime and mineral aggregates finishes (ICN Intonaco di Calce Naturale, SNT Stabilitura Naturale Traspirante), the masonry made with Blocco Ambiente® or Bio Beton® 200 can be finished both inside and outside with Bio Beton® 500 Venezia, material finish composed of thin Hemp Shiv, LDN Natural Dolomitic Binder and Symbiotic Microorganisms. Maximum breathability, warm to the touch and with the natural effect of hemp on sight.
The solutions for the building envelope presented in this catalogue match perfectly with all types of load-bearing frame proposed in the building market: reinforced concrete, steel and timber.
As an ideal solution from a technical point of view, it also suits the green building philosophy. Tecnocanapa by Senini recommends the timber load-bearing structure typically called "platform frame". Just as hemp, wood also removes carbon dioxide from the environment during its life cycle.
From a technical and constructive point of view, the platform-frame solution allows to carry out timber frames that are rigid and anti-seismic. With ease and speed of installation it adapts to any architectural solution. They are used both for new buildings and for extensions or elevations.
Finally, the timber load-bearing structure, having a specific weight similar to Bio Beton® , makes it possible to create buildings that are much lighter than traditional ones, allowing a reduction in the sizing of foundations with a reduction in reinforced concrete and unnecessary costs.
A building made with Bio Beton® allows the building envelope to reach high thermal performance with minimal heat loss, and excellent living comfort throughout the year. The heat requirement necessary to achieve interior comfort in the coldest weeks of winter or in the hottest weeks of summer is reduced to a minimum. This means that the energy required for heating and cooling is very low. Traditional systems that are designed to work with a lot of energy and for a long time, are therefore useless and excessively expensive. That's why passive houses typically use a Heat Recovery Ventilator system (HRV) to fight against the humid climate of some regions. This system is affordable and easy to install if designed from the start. It ensures the necessary air flow without heat loss, dehumidifies when necessary and if integrated with a heat pump, it regulates the internal temperature, when required. By adding an electrical or heat pump system, with storage for domestic hot water, you can forget about gas!
By installing insulated monoblock counter frames, the installation of the fenestration will be very simple and quick. To live up to the performance of the building envelope of hemp-and-lime Bio Beton®, the fenestration must also have high thermal insulation performance. We recommend the use of wooden or wood-aluminium frames with double or triple-glazed windows, for a total Uw less than or equal to 1 W/m²K. Alternatively, PVC frames also offer high-quality solutions.
Tecnocanapa is a range of high-performance building materials designed for natural buildings and passive houses. It meets the fundamental elements of sustainable development regarding the life cycle of the materials: minimising energy consumption during the production phase, during the implementation and for the entire lifetime of the building.